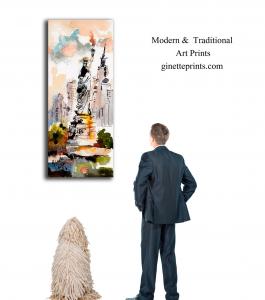 Check out this large art print of my watercolor and ink Statue of Liberty New York.
The original watercolor has sold.
If you like this piece, good news, you may purchase it as an art print on paper, fine art paper including watercolor paper, on canvas or even on metal.
All sizes from small to super large. Just click on my image and start shopping. 
Don't forget to browse all my galleries and comeback for more.